Pharma/
Healthcare
Inther Group develops, constructs, and maintains complete and hybrid and innovative intralogistics system solutions for the pharma/healthcare industry. We understand your needs and concerns, f.i. with having to deal with delicate products, elaborate documentation and zero-tolerance for mistakes. Additionally, complex requirements like availability issues, decreasing stocks, more frequent deliveries in smaller quantities and ever-increasing expectations from customers (like more rapid deliveries despite seasonal peaks), create extremely demanding intralogistics situations for manufacturers/distributors within pharma/healthcare. Inther Group has successfully taken away these concerns for many pharmaceutical companies in the past with its dedicated product range and software, extensive knowledge and experience, and flexible and personal approach.
Advantages
Professional advice
Detailed analyses for optimised solutions
Dedicated products for pharma industry
Better ROI
Pleasant and personal cooperation
Technical life-time SLA for continuous optimisation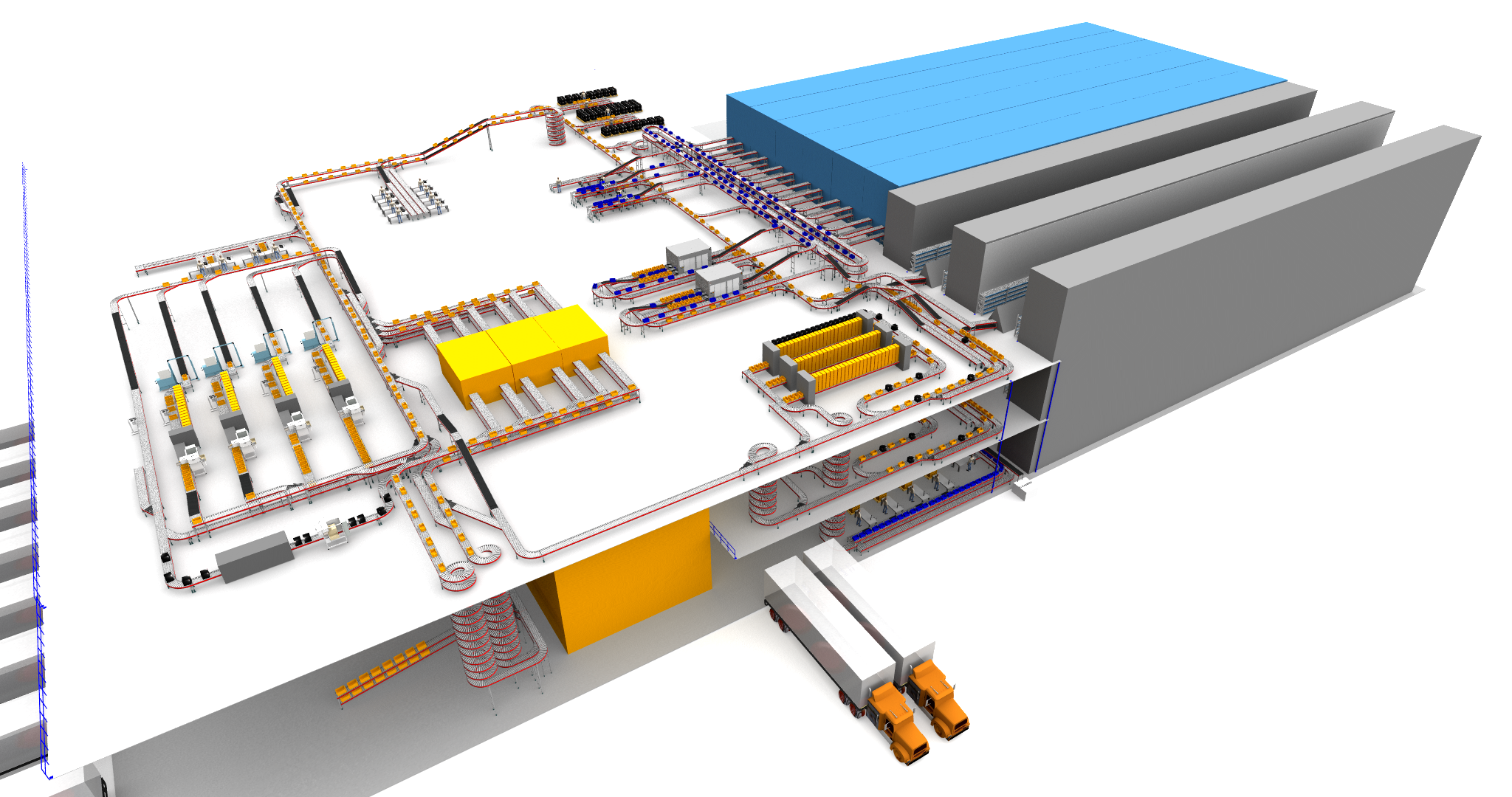 INTHER

A-FRAME

The Inther A-Frame is a fully automatic solution for quickly processing complex orders, guaranteeing the highest possible productivity and an optimal material flow, even at peak loads. This proven technology is especially suitable for pharmaceutical distribution. The A-Frame from Inther is distinctive by its high level of flexibility. The product channels are adjustable so that two columns of smaller packages can fit in one dispenser. Intelligent ejectors ensure a fully automatic, safe and error free processing of products. A sensor calculates the height and number of articles in the column, with the addition of a measured 'indentation percentage'. This additional quality check monitors the status of the items and ensures that the warehouse staff are properly and optimally replenishing the A-Frame when needed, and that the number of processing errors remains low and the output increases.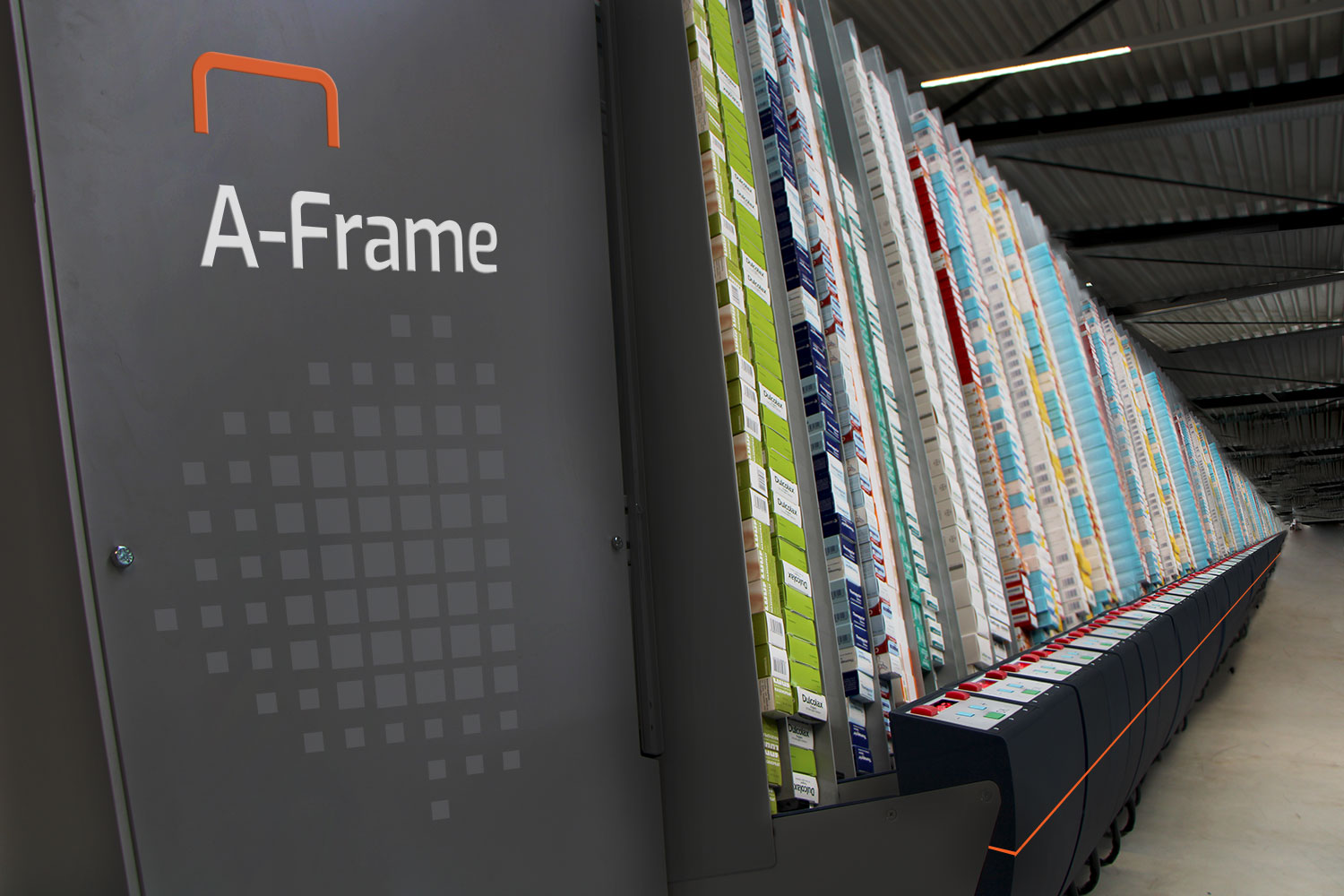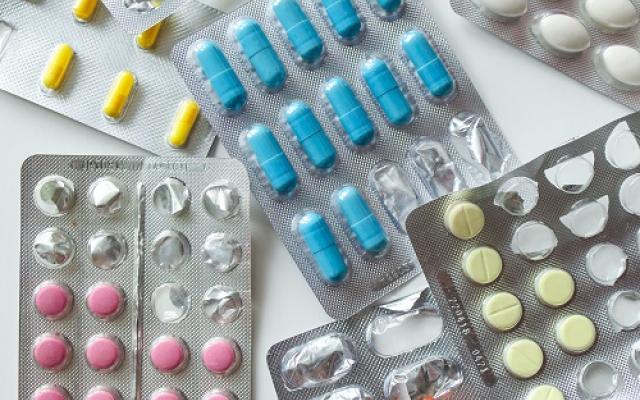 Also want to Bring your pharmaceutical intralogistics ambitions to life?