PLC Controls
Fully integrated logistic systems that function in real time


PLC
Controls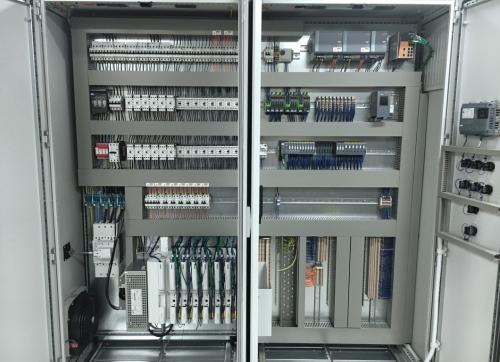 Programmable Logic Controllers (PLCs) are an integral part of logistics systems. Inther Group has in-depth knowledge and experience in this field and can therefore guarantee that the logistics system is fully integrated and functions in real time.


Lowest level of control
Inther Group has many years of experience in the design and redesign of mechanized systems in automated warehouses. We are experts in the integration of operating systems with parent systems (WMS, ERP). In order to ensure that mechanization systems function completely accurately, it is absolutely important to have control down to the lowest control level.
High system availability
Inther Group is used to working in environments where costly technical problems and machine downtime must absolutely be avoided. Extensive test procedures and well-prepared failure scenarios – including remote access – are critical for high system availability. This is the point where our highly competitive service department makes all the difference.
Control concept
Inther's control concept is based on a decentralized hardware architecture with a proven modular software structure. Standardized and field-proven software modules in combination with high-quality hardware products from well-known manufacturers guarantee the highest reliability and maximum availability. All communication with the hardware such as remote I/O, scales, barcode scanners, etc. is done via Profinet. As a system integrator, we mainly work with Siemens PLC equipment as a starting point. We have extensive experience with the S7 300-400 series and the 1200-1500 series, the latter being programmed via TIA Portal.
Standardized control topology
Vast experience with Siemens and TIA Portal
Remote access if necessary
Highly skilled service team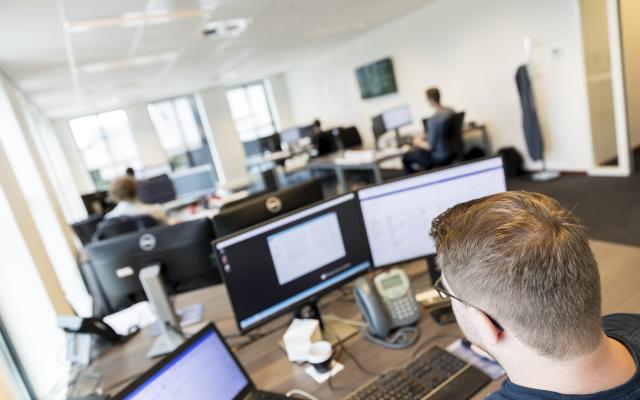 DO YOU WANT a fully integrated real time logistics system?