Warehouse Control System
All your mechanical components do what they should do


Warehouse

Control System

(WCS)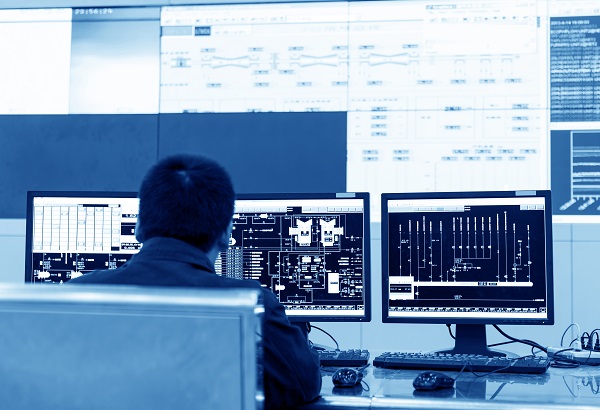 Monitoring the workload on your mechanized systems is crucial if you want to achieve your daily goals. With the Inther Warehouse Control System (WCS), you are assured that all mechanical components do what they should. The WCS is responsible for performing tasks such as storage and retrieval, order picking, replenishment, etc.
The Inther LC Warehouse Control System ensures smart control of the automated and mechanized processes in your warehouse. The material flow control module keeps your mechanized internal transport on track. The Warehouse Control System is the vital link between the Warehouse Management System (WMS) and the shop floor. It synchronizes the activities of the various automated systems in the warehouse based on the available manpower and flow of goods. In addition, the Warehouse Control System provides the correct control for conveyors, sorting systems and equipment from third parties such as box closers, scales, printers, lifts, etc.
Based on business rules and real-time data, the WCS controls the automated systems and monitors performance. If there are exceptions, the system immediately reports this. This allows you to immediately solve any problem, make maximum use of capacity and minimize delays.

Web interface
The Inther LC Warehouse Control System comes with a web interface, which gives you full access to individual processes. This also ensures that Inther's WCS is accessible from any PC with a web browser, which also allows for remote access. The Inther Warehouse Control System works flawlessly with mechanized components from any brand. The system communicates in real time and online with the PLCs of the mechanization systems, which ensures fast response times.


Real-time control
The Inther LC Warehouse Control System has a web interface and offers real-time insight into various logistics processes. Warehouse employees receive clear and simple instructions. Every completed transaction is recorded directly in the Warehouse Management System (WMS). With the Inther LC WCS you always have up-to-date insight into the status of your operation and you can therefore work in real time. In addition, the Warehouse Management System is user-friendly with easy-to-use, intuitive dashboards based on the latest internet technology and graphics.
Smart methods
Our Warehouse Control System controls the technology that determines the efficiency in your warehouse. These technologies include, Pick to Light systems, storage and order picking systems (both manual and automated), material handling, label applicators, box forming machines, etc. The modular construction guarantees a powerful solution that allows you to meet the requirements of any individual project.
The Inther LC Warehouse Control System helps you manage the processes in your warehouse in several ways, including:
Workload balancing
Order management
Control of mechanized components
Dashboard functionality
SCADA
Integration of various warehousing systems
Real-time link to hardware
Logistics know-how combined with warehousing equipment
Remotely accessible via web interface
Seamless integration of hardware and software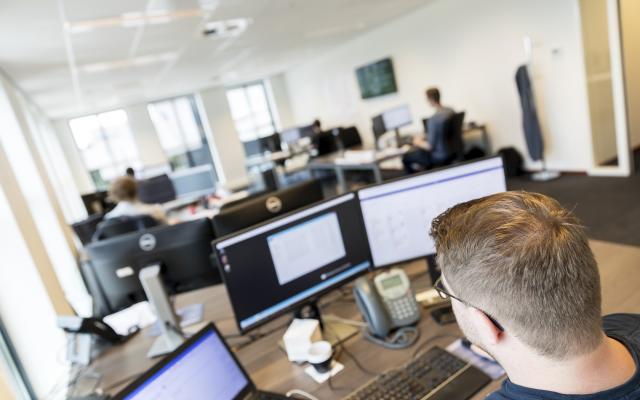 Do you want that ALL YOUR MECHANICAL COMPONENTS DO WHAT THEY SHOULD DO?