Order picking is one of the most labor-intensive processes in a warehouse. It is also a crucial process, as any error will result in potential product returns or customer dissatisfaction. Therefore, optimization of the order picking process potentially yields the greatest return on investment.
Inther Group has years of practical experience and helps customers select the best suiting order picking technologies. Whether it be manual, semi-automatic, or fully automatic, the goal is always to find the right balance between the daily workload, the type of product, the business objectives and budgetary constraints.


MODULAR SET UP
Inther Group's order picking solutions are modular so that they can be easily expanded in the future. The different order picking technologies can be used independently or can be combined into one integrated solution.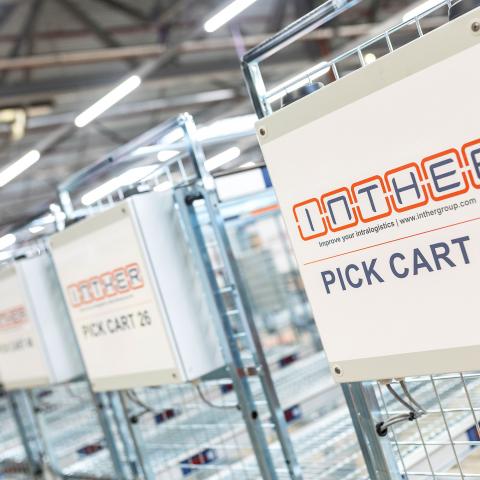 Insight into your warehouse processes
The Inther LC software suite is the heart of our solutions. This software supports a wide range of concepts for the collection, packaging, storage and sorting of goods. By actually integrating the different systems and order picking areas in your warehouse, you gain real-time insight into your warehouse processes.