Vertical lift and carousel
Extremely compact for slow moving items



VERTICAL LIFT
AND CAROUSEL
The vertical lift or carousel is an extremely compact storage system for slow moving items. With their small footprint, these standardized storage systems accommodate items with a low turnover rate. All items are stored on wide trays. A vertical lift system can be many meters high and places the trays in position with a central lift. A vertical carousel works differently and uses the same principle as a paternoster. The trays rotate automatically until the tray with the required item is presented to the operator. Once the operator completes the pick, the carousel starts to rotate again and presents the next tray.


Short implementation time
When used as a stand-alone solution, the carousel has its own location management system. This means that this paperless storage and order picking system can be installed quickly and can be easily linked to the Warehouse Management System. This short implementation time contributes to a short payback time.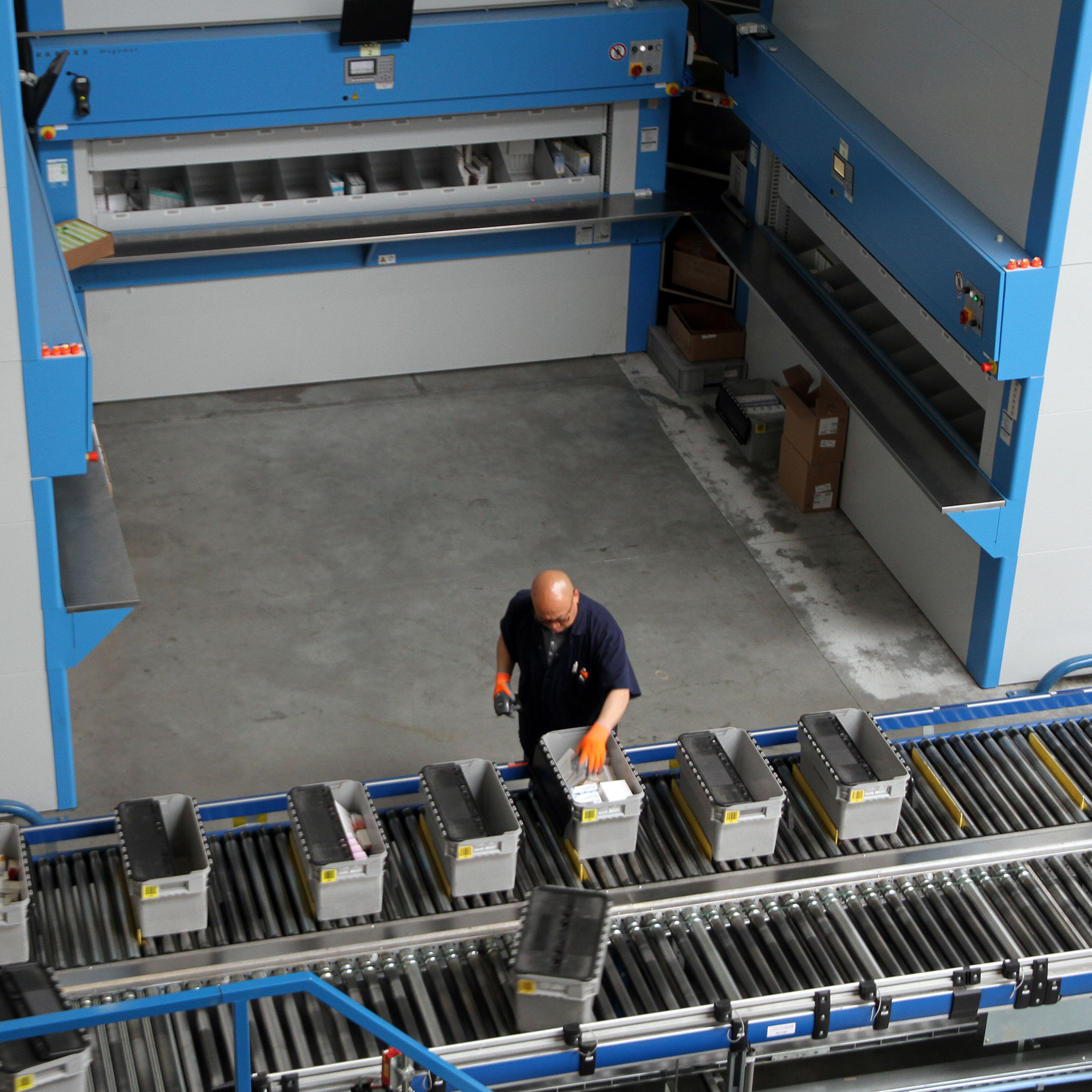 Compact storage of small parts
Quick installation and easy integration
Highly efficient using multiple modules
Higher efficiency
Placing two or more modules side by side achieves even higher efficiency. While the operator picks items from one module, the other module positions the next tray, thus completely eliminating wait times. Each tray can of course contain several items. The trays can be split up differently, depending on the product dimensions. When the module is combined with laser indication or Pick to Light, the operator can work even faster and more accurately.