PICK TO LIGHT / zone picking
characterized by its user-friendliness and the ergonomic design


Pick to Light
/ Zone Picking
When using Inther Group's Pick to Light solution, your employees no longer have to search for the right pick location. Our Pick to Light system is characterized by its user-friendliness and an ergonomic design. The easily readable LED display makes it almost impossible to make picking errors.
The smart design including the brightly lit confirmation buttons allow the operator to see at a glance where the next pick is taking place. If for some reason the pick location is empty, the number of items can be adjusted with the plus and minus buttons. Because every pick is confirmed immediately, it is possible to work with real-time stock information.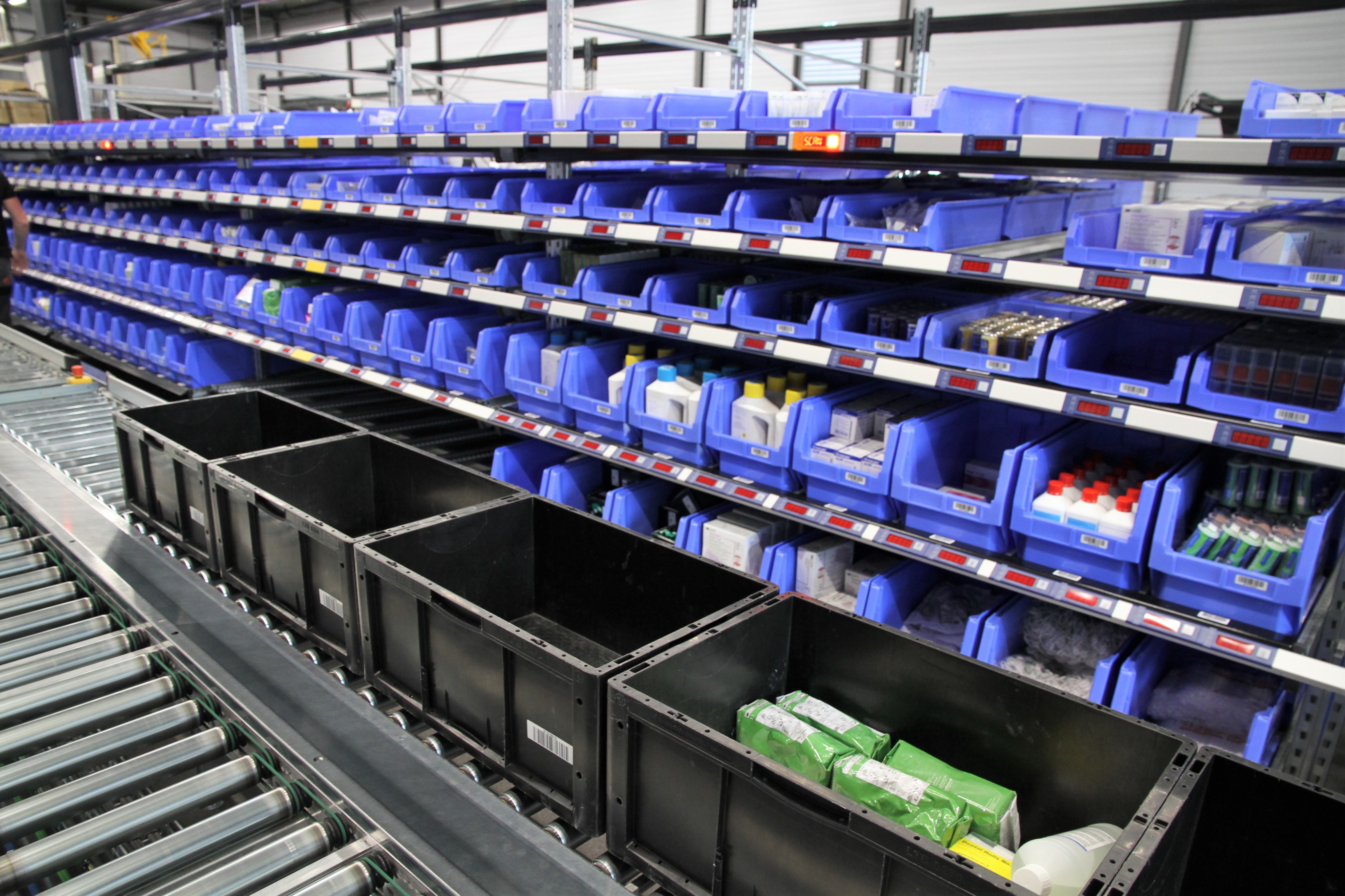 Efficiency: 3x faster order picking
Real-time performance monitoring
Multi-colored confirmation buttons allow multiple order pickers in the same zone
Numeric and alphanumeric displays
Productivity and ergonomics
With the use of Pick to Light for picking small items with a high turnover rate, you are assured of a quick payback time on your investment thanks to the higher productivity and accuracy achieved from using the system. An additional advantage is that the order picker has both hands free. The Pick to Light system also provides better ergonomics, especially when combined with flow racks for an easier replenishment process. Performance increases even further when Pick to Light is combined with zone picking, minimizing walking distances.
Pick to Light makes it possible to pick directly in the shipping carton. Moreover, with the addition of options such as an automatic scale, an automatic box sealer or a document feeder, this is an ideal solution for omnichannel fulfillment.
Software
The Pick to Light software is a standard module of the extensive Inther LC software suite. Multi-colored illuminated confirmation buttons allow multiple operators to work on different orders side by side at the same time. Because each task is confirmed in real time, you gain valuable insights into key performance indicators including current productivity and the remaining workload.