Shuttle systems or "shuttle robots" provide fully automatic storage and retrieval of boxes, bins or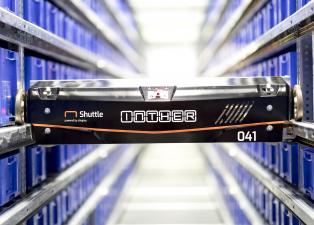 trays in a double-deep storage system. Highly dynamic shuttle systems are ideally suited as a consolidation buffer in situations where sequencing of goods is required. In addition, the high capacity of the shuttle system is ideal for feeding Goods to Person workplaces.
Inther Group offers various configurations of the shuttle system based on the wishes and requirements of the customer. Considerations include, required storage capacity, throughput capacity, type of product and the environment in which everything must be stored. Our shuttle concept design is always based on our detailed analysis of data from logistics processes.
Advantages
Compact storage of goods
Immediate access to stored goods
High dynamics and capacity
Modular/scalable
Wide range of box sizes possible
Can be integrated in a frozen environment down to -20 degrees Celsius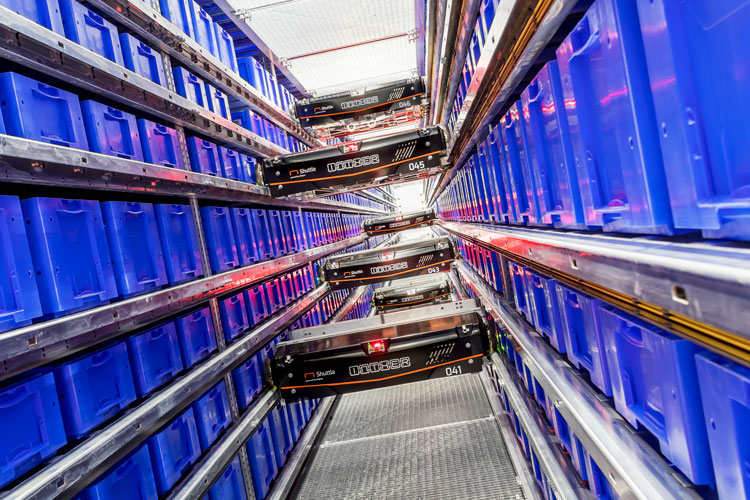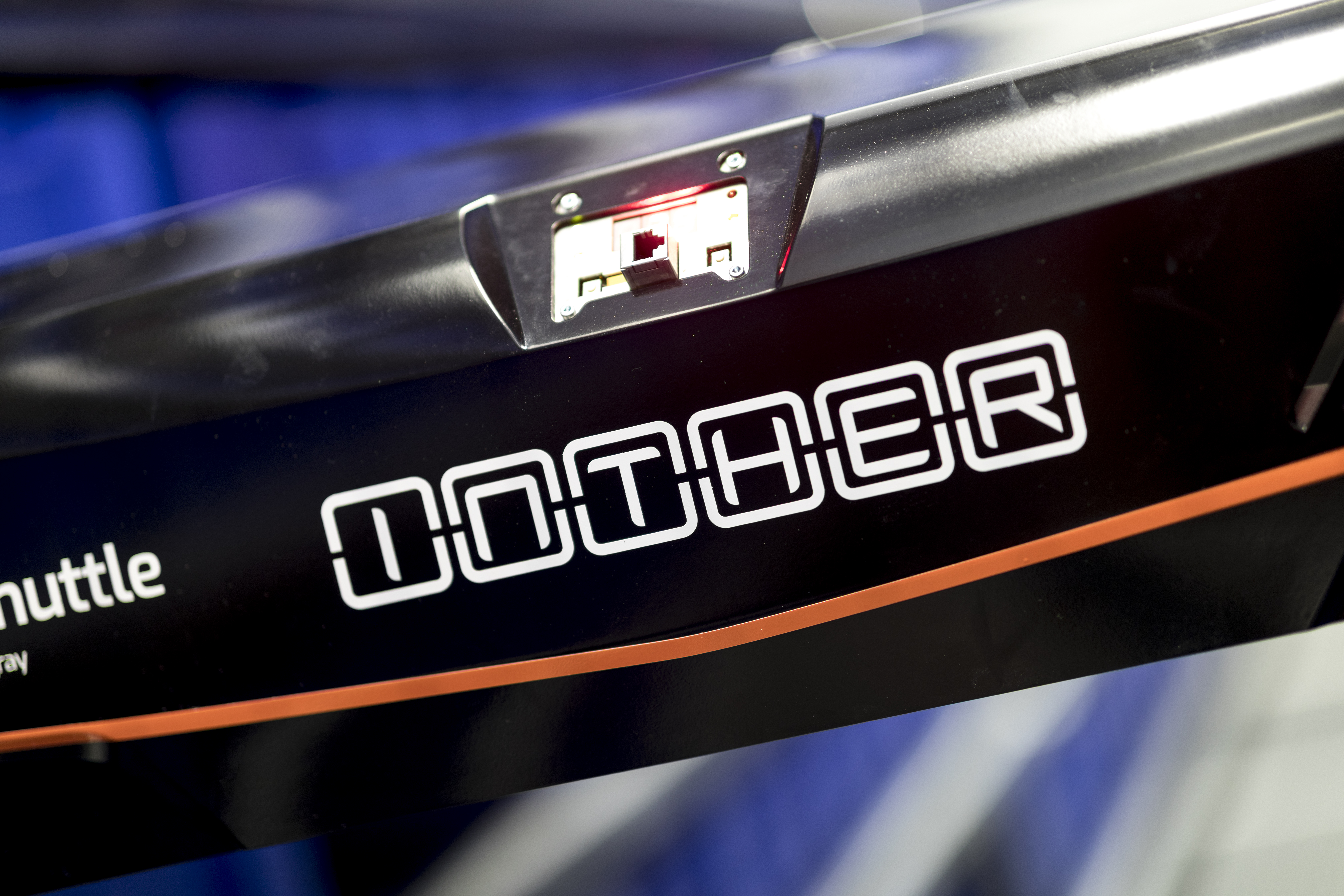 extensive experience
Inther Group has extensive experience in the control of shuttles. The entire control and different strategies within the shuttle systems are done via the Inther LC Warehouse Control System (WCS). You can increase the efficiency of a shuttle system even more by placing two or more shuttle systems side by side. While your employee picks from one shuttle, the shelf is switched in the other shuttle system. So waiting will not be necessary anymore. Of course you can place multiple items on a single shelf. Combined with laser indication or Pick to Light, your employees can work even faster and more accurate.