A miniload is frequently used in situations where large numbers of bins or boxes need to be stored in a small footprint. It's an ideal solution when throughput capacity is less important in relation to storage capacity.
The miniload makes optimal use of the height of a building. During goods receipt, the goods are placed in standard load carriers (bins or trays) that are supplied to the rack operating device. Depending on the chosen load handler, the miniload can handle both storage bins and cardboard boxes. The bins or trays are then moved in and out by a corridor-bound crane. A single-masted miniload crane can easily reach heights of up to sixteen meters.
Ideal for a diverse range of items in a small warehouse
Storage of products in their original packaging
Suitable for buildings up to 16 meters high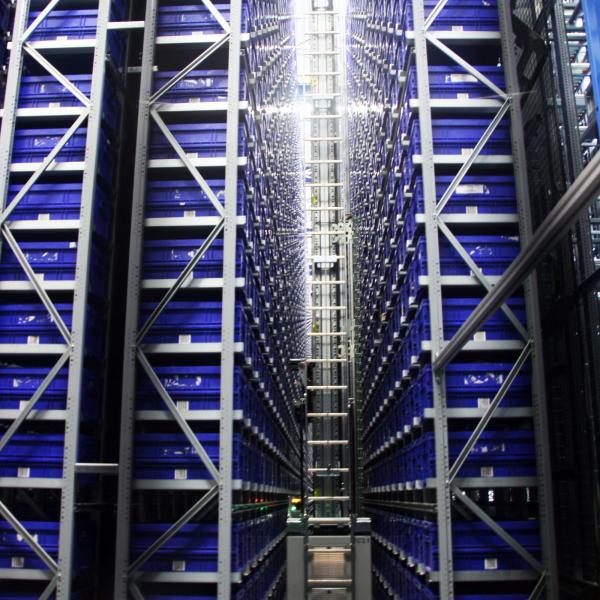 Accurate
The miniload from Inther Group drives at high speeds while maintaining total accuracy in storing and retrieving loads. Thanks to the super-fast positioning and acceleration, it can store the required containers extremely quickly. Capacity can be further increased by processing two bins at the same time.
The miniload is often implemented as a central part of a flow rack system where it ensures quick replenishment of the picking locations. In that case, bins or boxes with picking stock are automatically removed from their storage location as soon as the order picker needs them and refilled to their fixed picking location.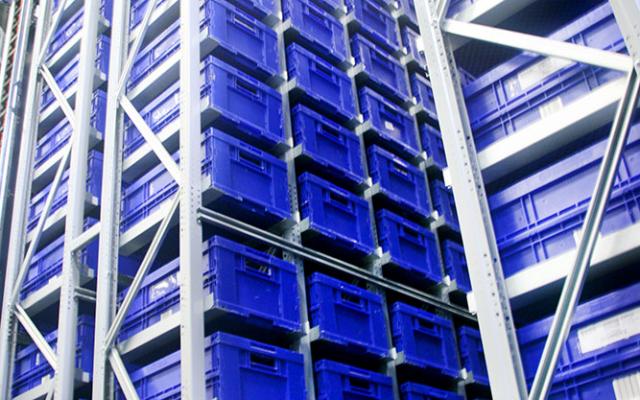 Do you want to optimally use the height of your building?