Storage
Goods are stored in every warehouse, be it bulk goods storage or grab stock for order picking. When designing a new warehouse, the choice of storage system type plays a decisive role in the efficiency of the total logistics solution. It is precisely in this area that Inther Group adds value by helping you select the right storage technology and sub areas: from manual to semi-automatic or even fully automated.


Determine storage and order picking system
We perform quantitative analysis of factors such as product type,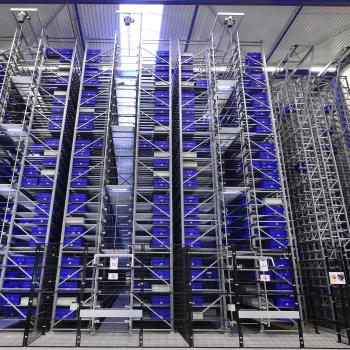 dimensions, and turnover rate to determine the most suitable storage and order picking system for each individual stock keeping unit (SKU). Inther Group has in-depth knowledge of all types of storage systems: from static storage (flow racks and shelving) to semi-automatic or fully automated. When choosing the right type of storage system with the customer, all qualitative, quantitative and financial conditions are carefully considered.


Insight into your warehouse processes
After the design phase, we integrate the different storage techniques using the Inther LC software suite. By actually connecting the different systems and order picking areas in your warehouse, we give you real-time insight into your warehouse processes.