Sorting
Different products and different order patterns require different sorting techniques. The dimensions, weight and shape of the product determine the choice of the type of sorting system and the desired sorting capacity. Mechanical sorting systems from renowned OEM suppliers, integrated by Inther Group, excel in aspects such as speed, capacity and reliability. We have successfully implemented sorting systems in a wide range of industries including fashion, non-food, automotive, cosmetics, etc.

With our many years of practical experience, we can support our customers in choosing the right sorting techniques. The goal is to find the right balance between the daily workload, system dimensions, business objectives and budgetary constraints. Solutions range from semi-automatic distribution systems based on Put to Light to fully mechanized sorting systems such as a pusher sorter, shoe sorter, cross-belt sorter, tilt-tray sorter or split-tray sorter.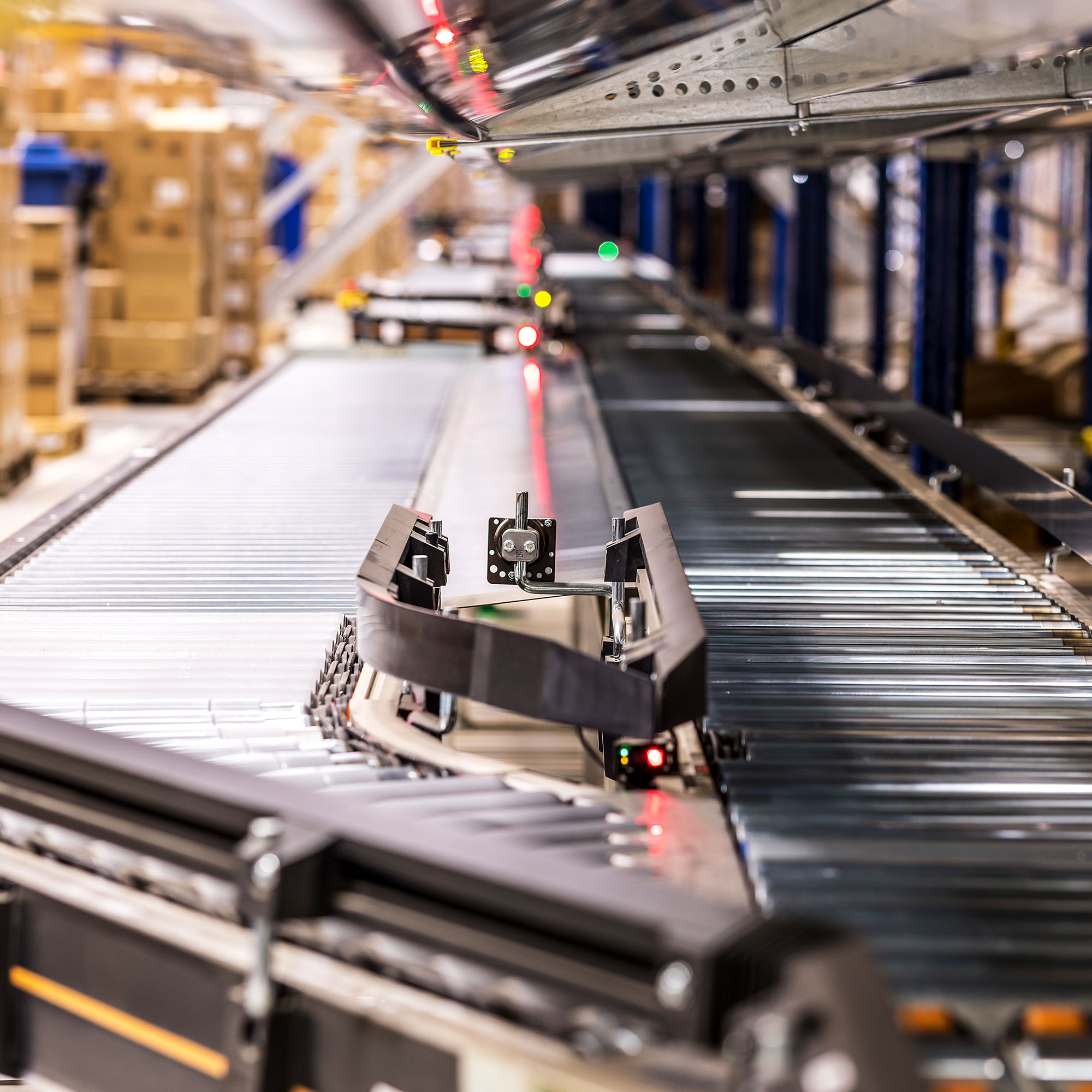 THE SORTERS FROM INTHER GROUP
Inther Group supplies sorting solutions that are modular, so that they can easily be expanded in the long term. The different sorting techniques can be applied independently, but it is common for different systems to be combined into a total solution. For example, you may have a mechanical system for the first sortation, supplemented with a Put to Light wall for a second, more intricate sorting job (i.e. e-commerce orders).
The Inther LC software suite is at the heart of our solutions and supports various sorting concepts. This software includes various algorithms that make it possible to implement the optimal solution for every customer-specific situation. The Inther LC software suite also supports the integration of the sorting system into a larger material handling system. By integrating various systems and order picking areas into the Warehouse Control System (WCS), you gain real-time insight into your warehouse processes.