In a streamlined operation, after the goods have been picked, packed, had the necessary documents inserted and the shipping information attached, the boxes must be closed and taped. This prevents goods from falling out of the shipping box and getting lost.

Box sealing and box taping machines are available in different types and sizes. Depending on your specific requirements, Inther Group can supply a semi-automatic or a fully automatic solution. The fully automatic box closers come in two types; with or without height reduction. A fully automatic box closer without height reduction folds the flaps together and glues them closed. In this case, the machine automatically adjusts to the width and height of the box. A fully automatic box closer with height reduction cuts the corners of the corrugated box to the desired height, folds the excess flaps together and provides the box with a lid (telescope style).
Fully integrated solution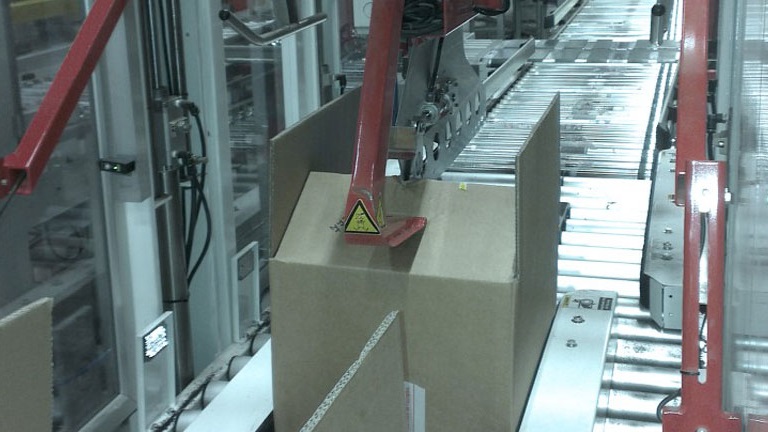 SEAMLESS INTEGRATION
To ensure that the box closer is optimally integrated into the total logistics concept, Inther Group uses proven, highly standardized communication techniques with the Inther LC control software. The control with Inther LC is modular, so that the box closer can be seamlessly integrated into any material handling system via the Inther LC control platform.