GRIPP KEY FEATURES
The world of e-commerce is constantly growing, while the availability of personnel is becoming less and less. Therefore, the demand for efficient and fast order picking solutions is higher than ever. To meet this need, we introduced the GRIPP Robot Piece Picker - a fully automatic robot picker that revolutionizes the way orders are picked and processed.
The GRIPP, which stands for Gantry Robotic Intelligent Piece Picker, is a cutting-edge, fully automatic picking technology that offers a compact, efficient, and intuitive solution for order picking. The GRIPP is the perfect robotic system to speed up your intralogistics system, without the need for additional staffing. With its ability to process up to 1,200 pieces per hour, GRIPP is designed to increase order picking throughput without needing hands to do so. An effective way to speed up your intralogistics system while reducing personnel costs at the same time.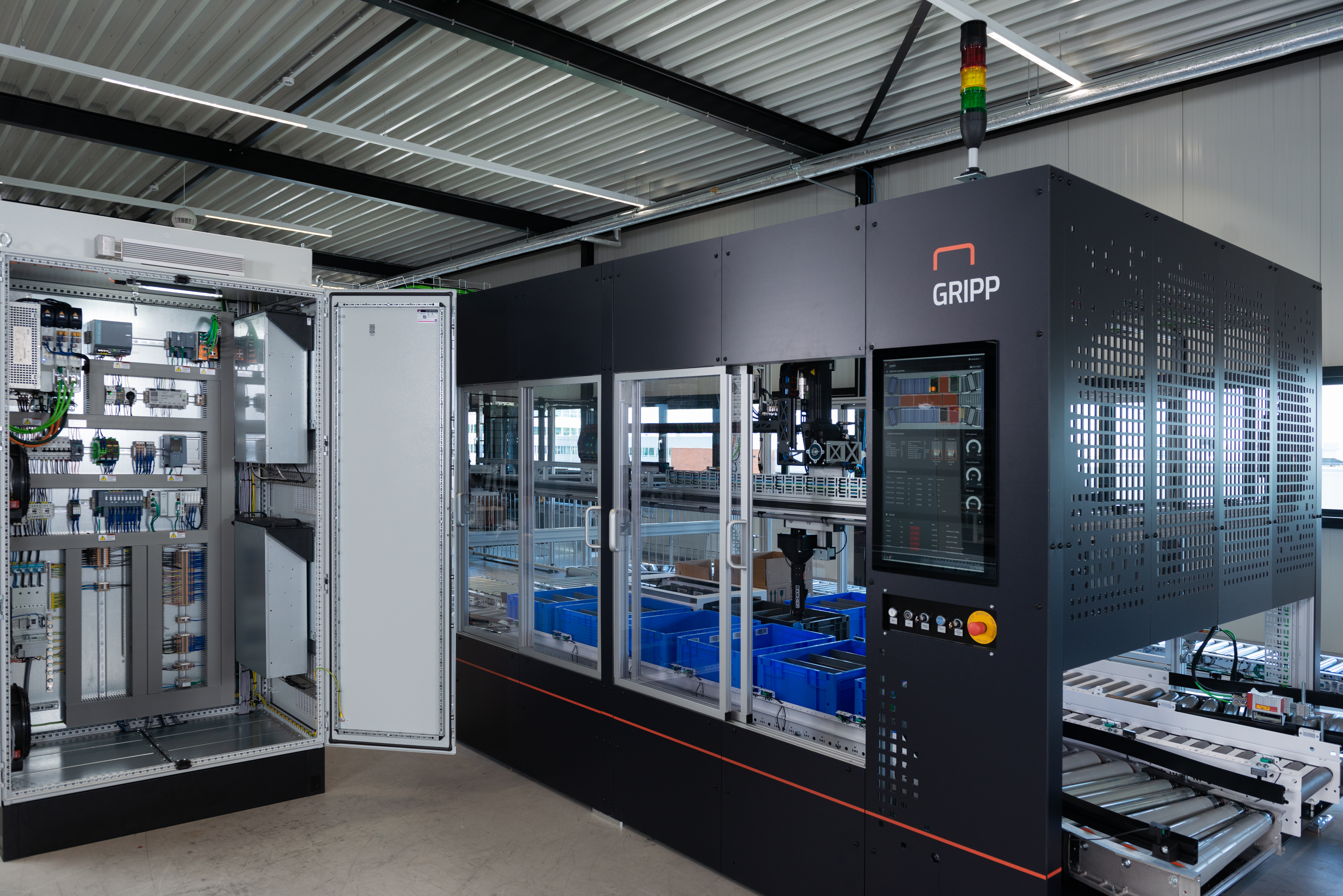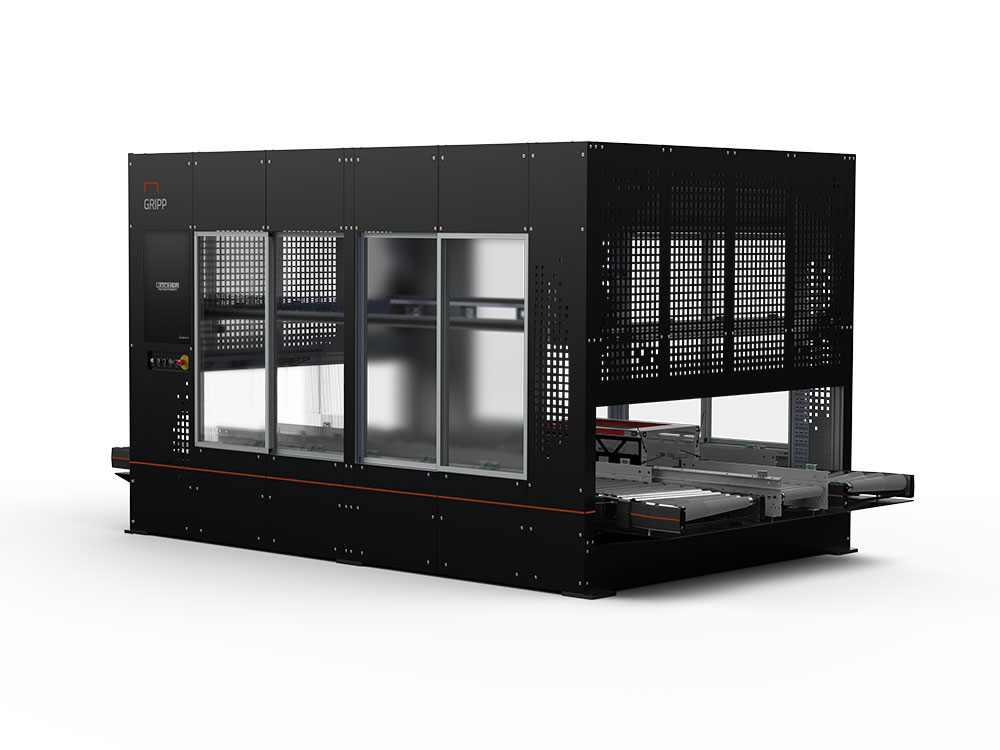 Advantages
Unique in the market

Takes care of 'fragile' products

Fully automatic, so less personnel needed

Picks accurately and faster than personnel

Operates 24/7
Keeps getting smarter through learning and development
Advanced gripper system
One of the key features of GRIPP is its advanced gripper system, which is equipped with self-learning software that can pick up items of any shape or size. Very convenient because this allows it to handle any type of product. Whether it is a fragile product or a product with a crazy shape or exceptional packaging. The GRIPP has a grip on it. Therefore, the GRIPP Robot Piece Picker proved to be a flexible solution for companies in areas such as pharmaceuticals, e-commerce and food. Because of the self-learning software, the GRIPP ensures that each piece is picked and placed in the most efficient order position, allowing more products to be picked in a shorter time than you are normally used to. This optimizes the picking process and saves valuable time.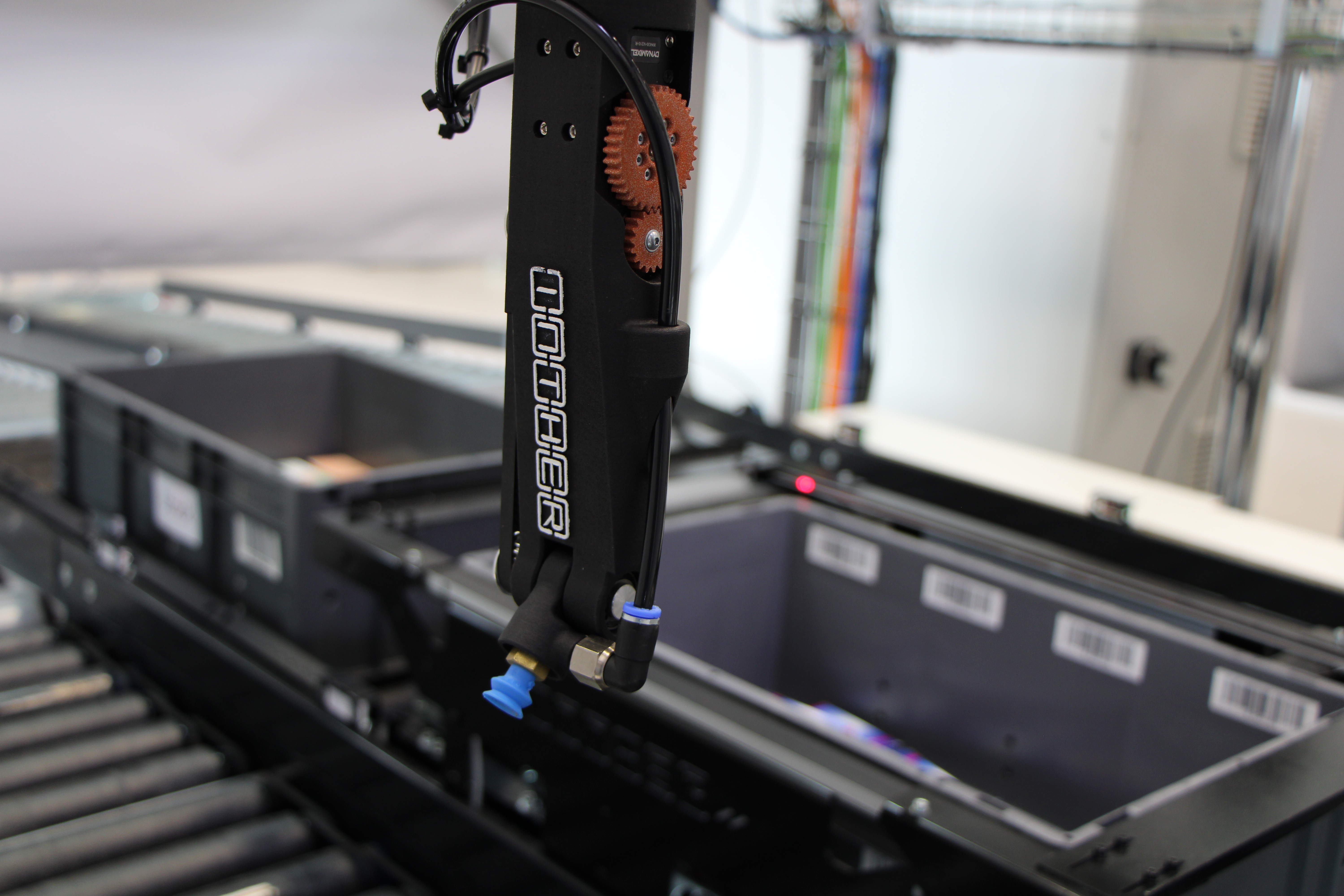 The more secure an intralogistics process is, the more time and cost you save. So it is important to invest in software and systems that are perfectly suited to this. GRIPP is such a system. GRIPP uses AI vision technology to measure the weight, length, width, and height of each product. This allows the robot to identify defective or incorrect pieces and determine the movement of the gripper based on the weight of the product. With its unique height detection feature, the GRIPP robot can place products in a controlled and efficient manner, preventing damage to the product during the picking process. This makes the intralogistics process run quickly, smoothly and error-free.
In addition, The GRIPP Robot Piece Picker also features an intuitive user interface, making it easy for operators to interact with the machine. With live viewing and remote monitoring capabilities, you can keep a close eye on the robot's performance. Important because the video footages help you identify and resolve errors faster. So, if something unexpectedly goes wrong, it does not disrupt the entire process.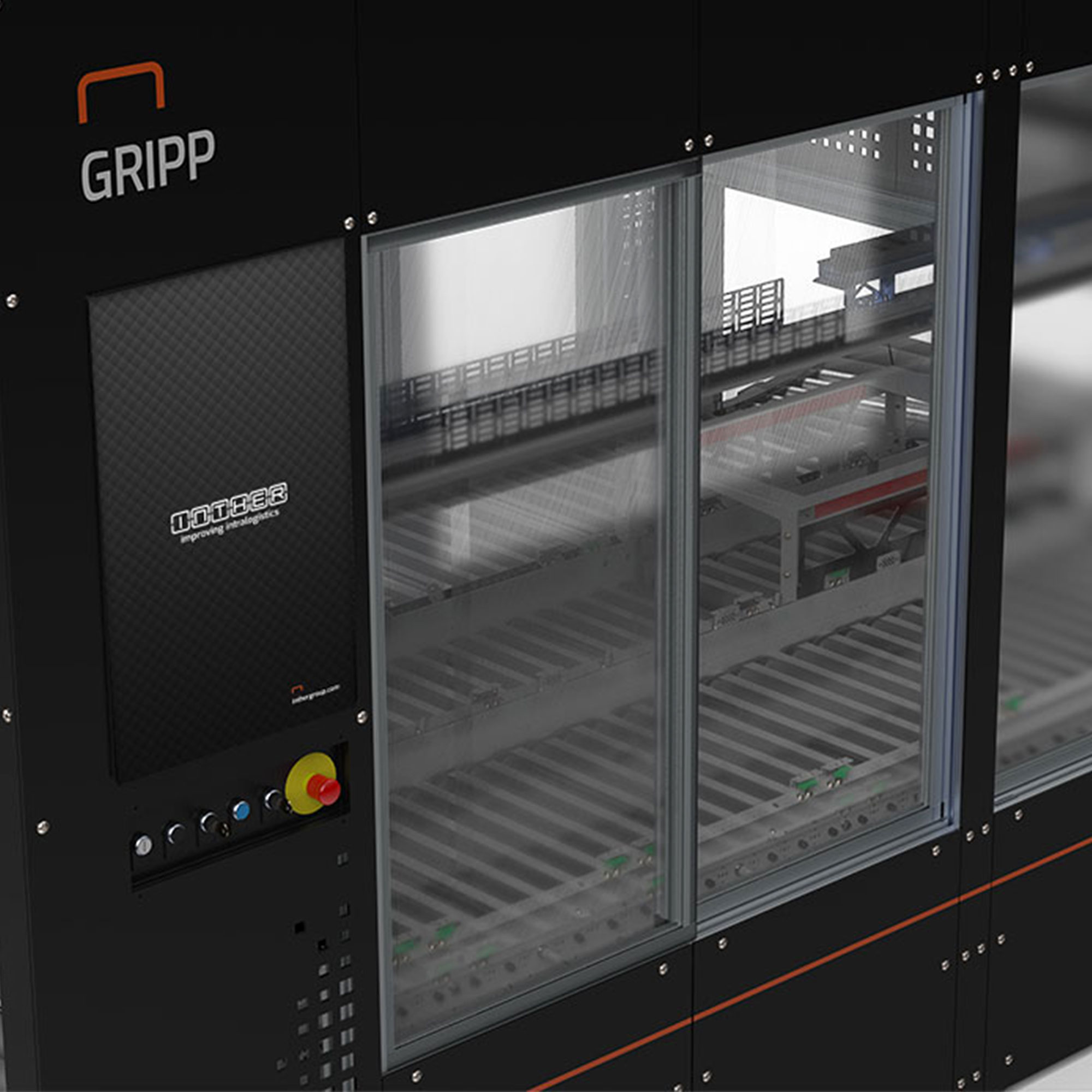 You can detect the error by watching the video footage, solve it immediately and move on. Well efficient, since time is money. On top of that, the robot's 3D stereo vision camera technology combined with RGB imaging ensures optimal piece picking, and the four stereo vision cameras ensure an optimal view inside the destination tote or carton. This ensures controlled and precise piece placement for all subsequent orders. So that's what we said: to measure is to know!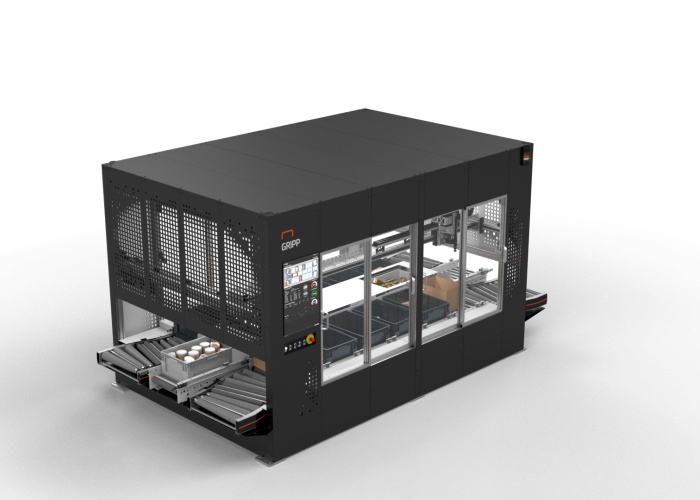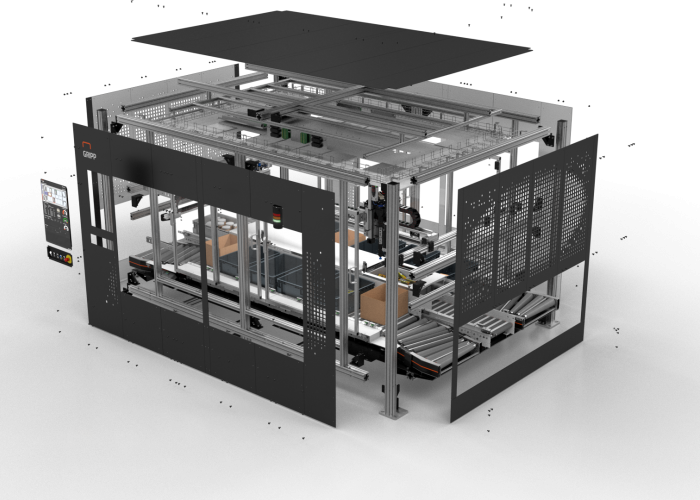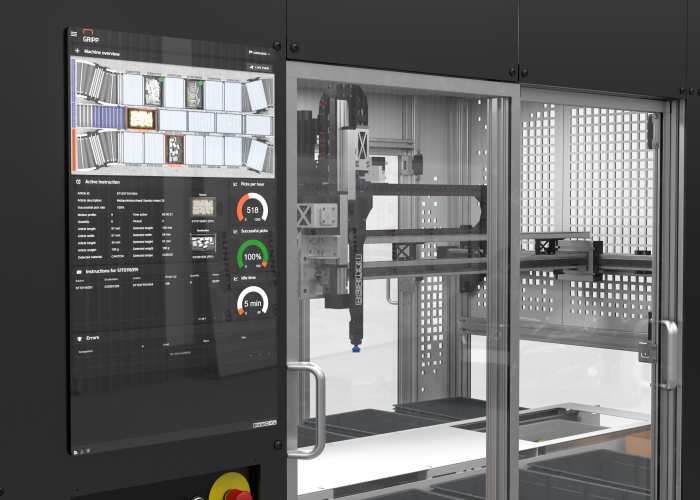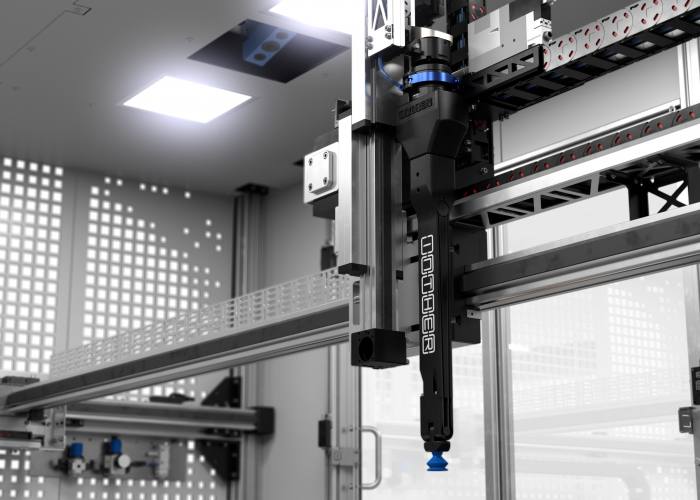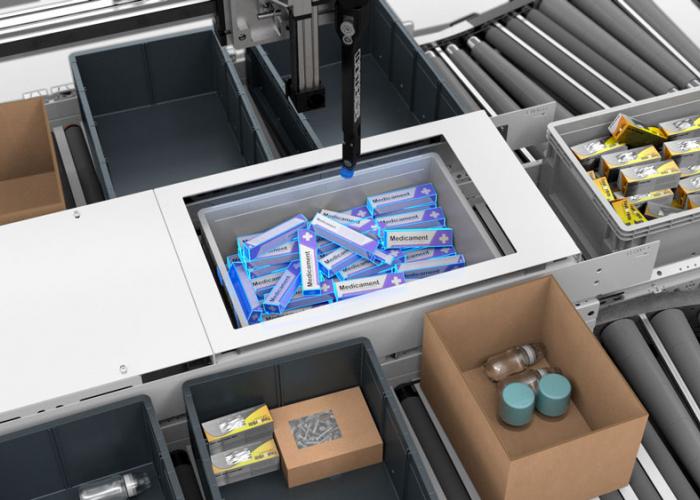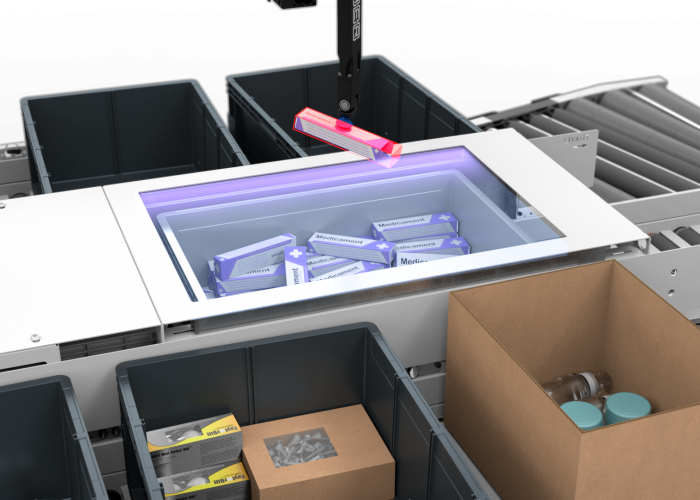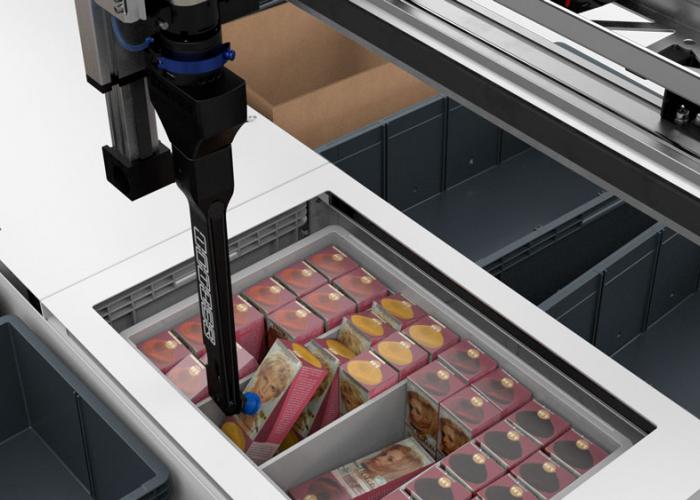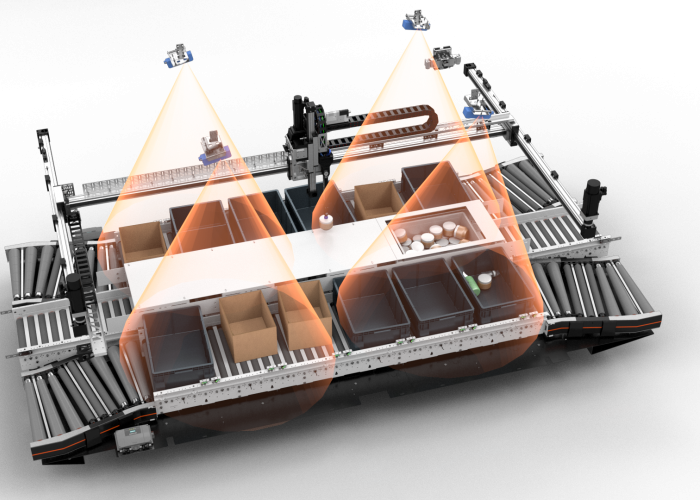 A solution for every challenge
In conclusion, the GRIPP Robot Piece Picker is the future of order picking, offering a fast, efficient, and flexible solution for all your challenges. With its advanced technology and intuitive design, it's never been easier to optimize your order picking process and stay ahead of the competition.
Innovation and Inther Group
relevant Downloads